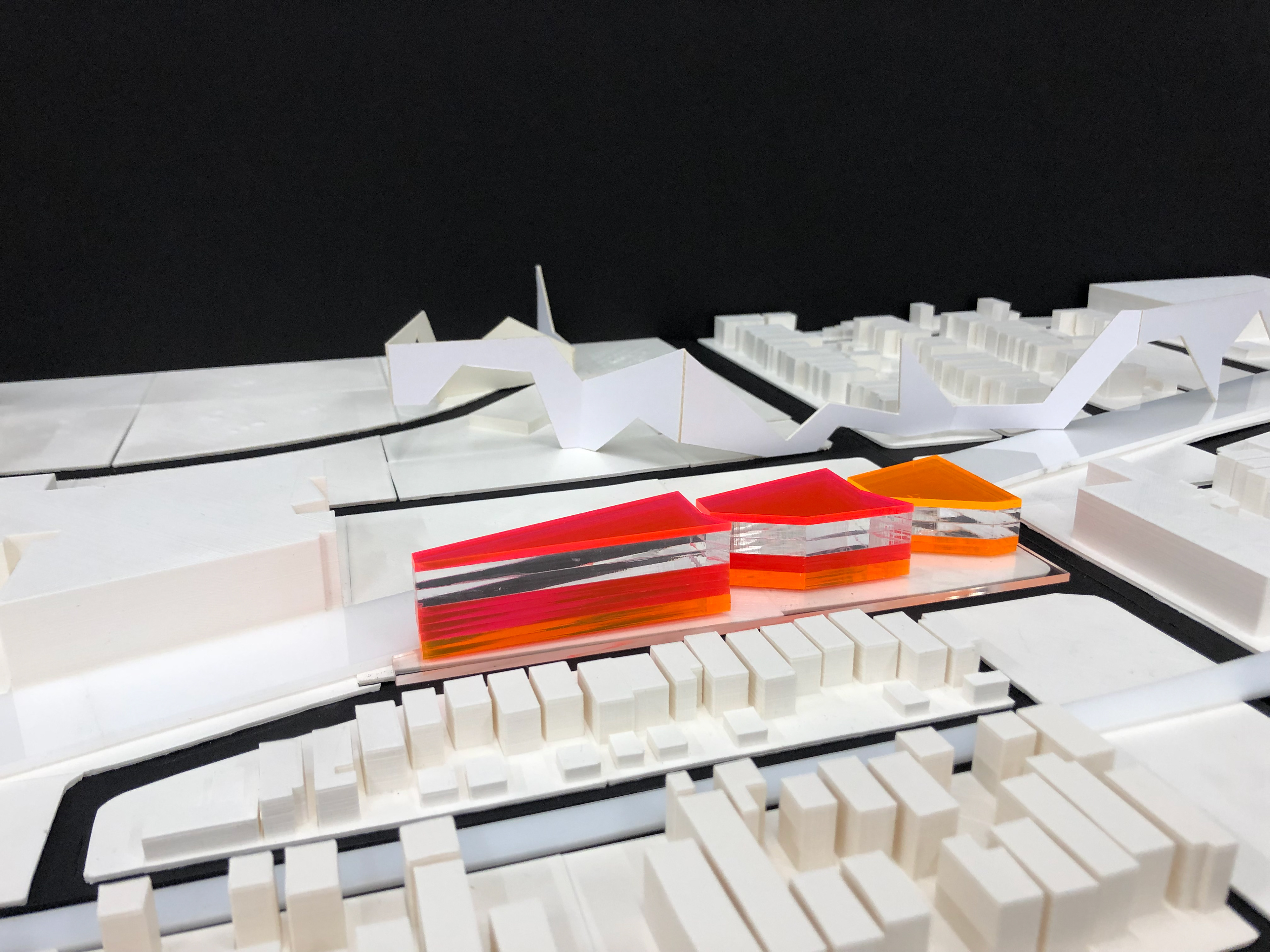 Stitching Civicness
Architecture Studio 4
2019
"Stitching Civicness" responds to the physical and invisible boundaries that separate the three wards: gerrymandering, transit, and demographic. Three distinct buildings are connected through a multi-performative wall that introduces the public to their sovereign. As the wall continuously moves through the buildings, it brings the public into the private realm. "Stitching Civicness" reconstructs the invisible boundaries of historical redistricting and introduces spaces of mediation through new public thresholds. The anatomy of civic program and communal amenities then become stitched together through equitable communal spaces within the private sectors of bureaucracy. 
When the wall goes through a double height space, something special happens. In the first building, the strand acts as a mezzanine overlooking a lecture hall. As it moves to the second building, it becomes furniture and voting booths. Finally in the third building, it pierces through the floor creating pockets of meeting spaces where the community can meet with bureaucracy. 
"Stitching Civicness" is a collaboration with Noah Miller.